2021 CRE Impact Finance Forum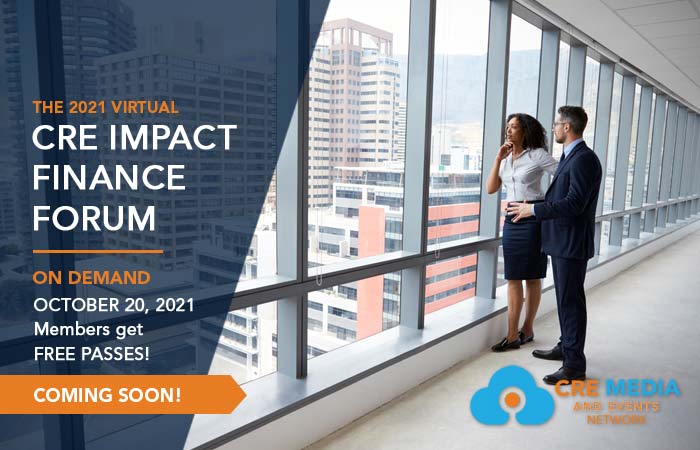 Coming: October 20, 2021.
Dive into the Current State of CRE Finance & Investing. The 2021 Virtual CRE Impact Finance Forum from CRE Media & Events provides attendees with the opportunity to network with potential investors, borrowers, active lenders, developers and vendors, and learn the latest industry information from key thought leaders.
Connect.Learn.Grow
Connect with fellow professionals
Learn the latest trends from industry experts and thought leaders
Grow your network, net worth and business
Watch it Here On Demand: October 20, 2021.
As a CRE Members Pro Member, you will gain full access to all future events without leaving your home or office. Join Now