CRE Members
PACE, or Property Assessed Clean Energy, is a state-enabled financing mechanism that [...]
CRE Members
In a rarely seen move for retail landlords, many leases now include [...]
CRE Members
According to Coresight Research, 25% of U.S. malls are expected to shut within 5 years. What [...]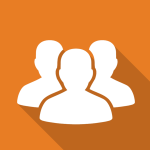 Joining the CRE Members Network is essential for anyone involved or interested in commercial real estate.
Join Today and Grow Your Network, Net Worth, and Business!
Join your CRE colleagues, connections, and friends on The CRE Members Network. The only social media platform exclusively for the commercial real estate industry. Join today as a pro-member for only $25 a month, and GET FREE ACCESS to virtual events, on demand video library, free training, school discounts, lenders, vendors, and live video conferencing and networking.