Contact CRE Members The Network For Commercial Real Estate Professionals!
Accelerate Your Career and Business! Fill out the quick form to get started.
"Real estate cannot be lost or stolen, nor can it be carried away."
— Franklin D. Roosevelt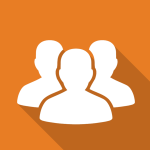 Joining the CRE Members Network is essential for anyone involved or interested in commercial real estate.
Join Today, and Get Paid Monthly for Every Pro Member You Refer!
Join your CRE colleagues, connections, and friends on The CRE Members Network. The only social media platform exclusively for the commercial real estate industry. Join today as a pro-member for only $25 a month, and GET FREE ACCESS to virtual events, on demand video library, free training, school discounts, lenders, vendors, and live video conferencing and networking.
For more information, call our team at 877-399-1147 to learn more about becoming a CRE Members Pro Business Partner, and growing your future CRE business.