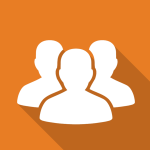 Joining the CRE Members Network is essential for anyone involved or interested in commercial real estate.
Join Today, and Get Paid Monthly for Every Pro Member You Refer!
Sign-up For Free, or Subscribe and Go Pro and Get the First 30 DAYS FREE! $0 First Month No Risk Trial. New Training, Podcasts, Articles, Lenders, and Vendors Added Daily. You Should Be One of Them. Connect, Grow, and Learn Commercial Real Estate with CREMembers.com.
For more information, call our team at 877-350-9416 to learn more about becoming a CRE Members Pro Business Partner, and growing your future CRE business.